AGM
THURSDAY 16 NOVEMBER 2023
6.00pm for 6.30pm Start
AT THE PALACE GARDENER, SW6
The AGM 2022 minutes can be found in the Newsletter section of the website.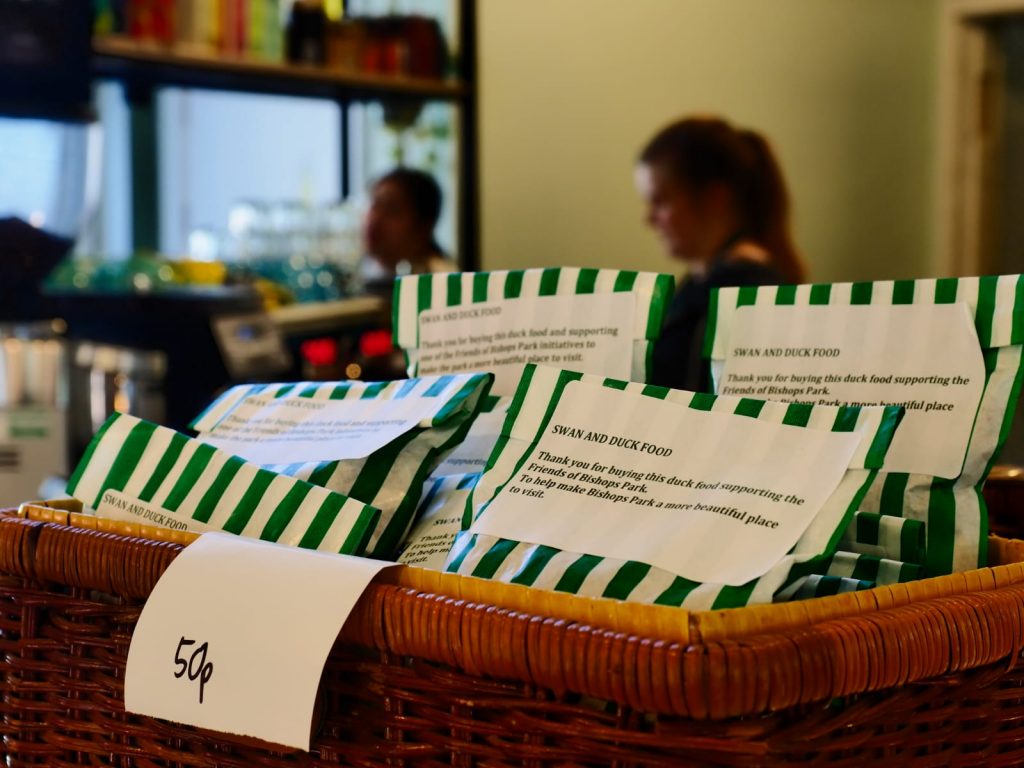 Duck Food For Sale
Duck and swan food is now for sale in the Tea House. All proceeds to Friends of Bishops Park. The food is specially formulated to supplement their natural diet, the food also sinks to the bottom, not floating to the sides like bread, so discourages rats and other vermin.
Food from Ark Wildlife – click here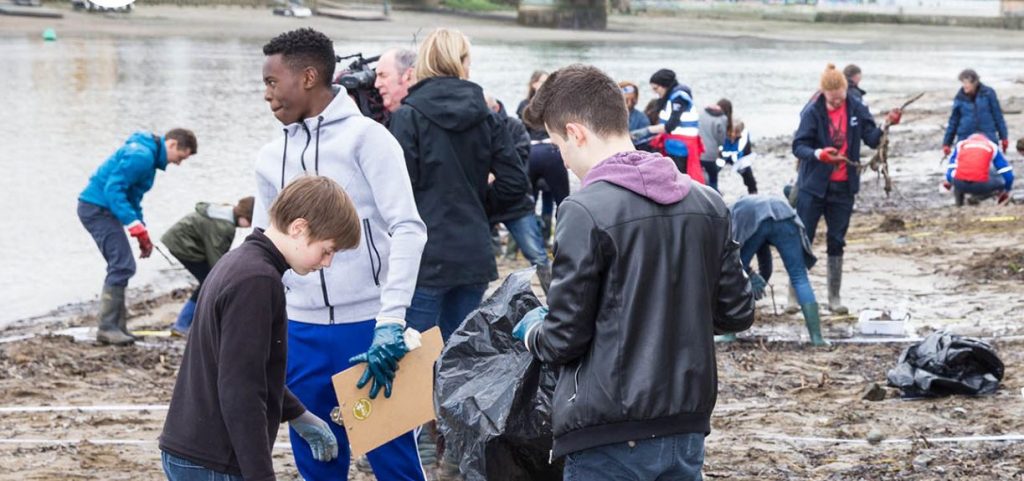 Thames21 – Wet wipe count 1st October 2023
Want to get down and dirty and count wet wipes deposited by Hammersmith Bridge?
On the south side of the bridge the wet wipe deposit has grown so large it would cover 2 tennis courts. Now known as Wet Wipe Island – this large deposit is a result of the sewer overflow ending up in the Thames and being deposited on the riverbed.
1st October – 10am – 2pm The Big Wet Wipe Count takes place. Congregate on the south side of Hammersmith Bridge, children under 16 need to be supervised by an adult. No children under 10
If you'd like to know more click here
October 2023
His Majesty Charles III
London Borough of Hammersmith and Fulham will be holding a Proclamation Ceremony on Sunday 11th September, 2.30pm in Ravenscourt Park near the bowling green. The even is open to all.
The Mayor, Cllr Emma Apthorp will read the message of Proclamation. A portrait of The Queen will also be on display for floral tributes.
Sept 2022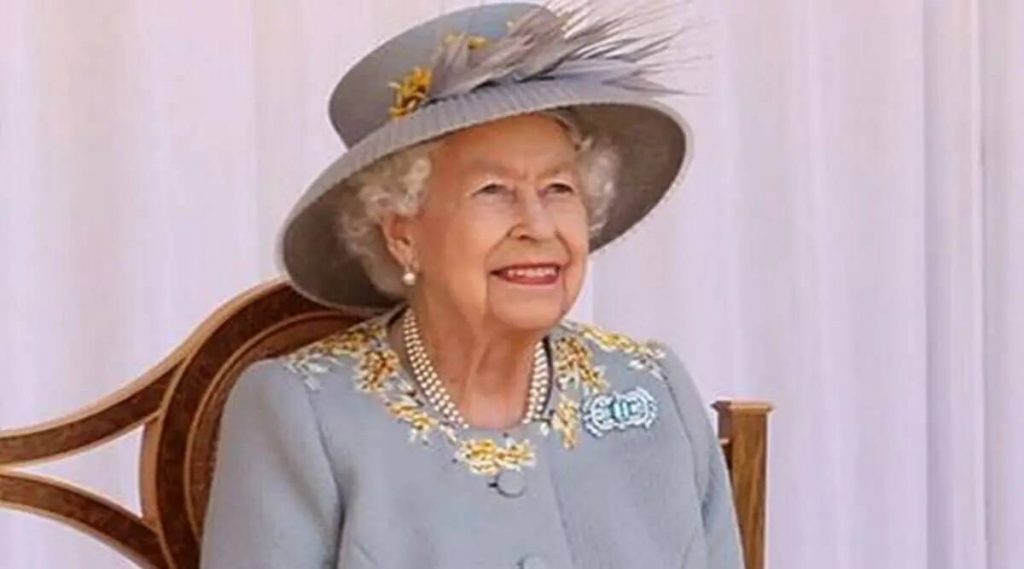 Her Majesty Queen Elizabeth II
1926 – 2022
We were deeply saddened to hear of the passing of Her Majesty Queen Elizabeth II. Our heartfelt condolences to The King and the rest of the Royal Family. Our thoughts are with them at this sad time.
We join many millions of people across the globe in paying tribute to a much-loved and respected monarch; a figure known for her profound sense of duty and devotion to her country and the Commonwealth. Her loss will be felt greatly, and her service remembered always.
Sept 2022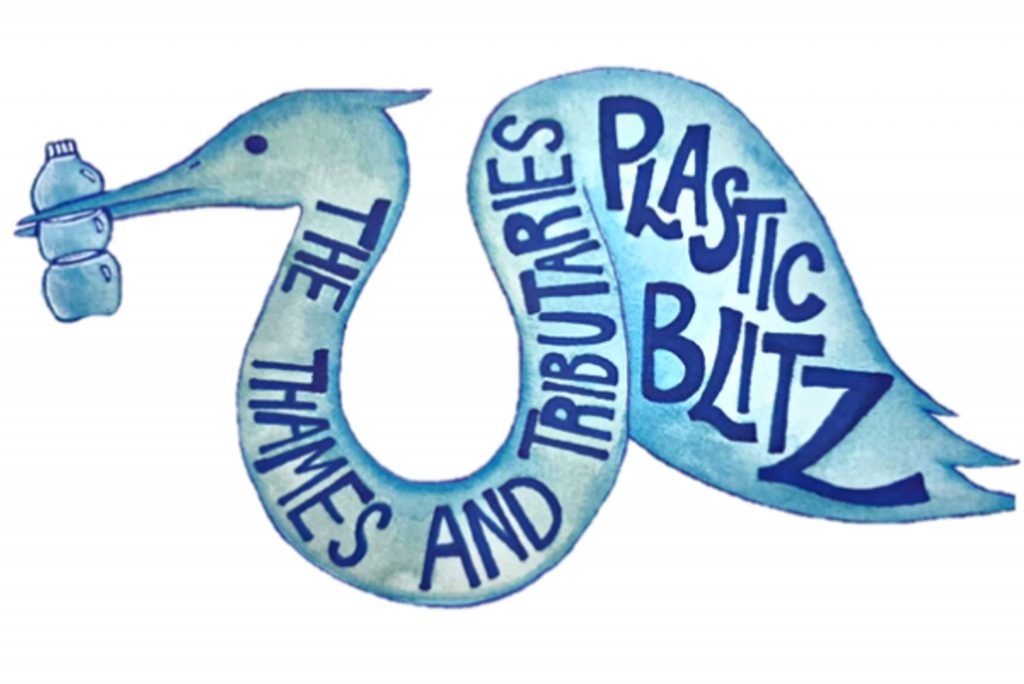 Plasticblitz (River Clean Up) – Fulham Football Club
September 17th – 1.00pm to 3.15pm
Come along and join Thames21 to take part in a clean up along the river side for the plasticblitz. Some of the litter collected will form part of a report on the categories of plastic collected. The data will be used for InNo Plastics – https://www.innoplastic.eu/
To find out more about the Plasticblitz concept – click here
To sign up for this event – click here
Make sure you have suitable weather appropriate clothing. Meeting location Bishops Park by Fulham Palace gate
Aug 2022
Summer Drinks – 22 June 2022
For Friends, Gardeners, Litterpickers and Members
Summer Drinks Party at the Tea House in the Park. Food and venue kindly provided by The Tea House, wine sponsored by RJV Designs.
June 2022
North End Road – Autumn Festival Saturday 24th September
The Friends of Bishops Park will have a stall at the North End Road Market Saturday 24th September from 10am.
We are launching soon our Spacehive campaign to replace some of the bins in Bishops Park with larger, stronger ones with recycling facilities. Want to know more come along and say Hi – find out more about what we do, buy some duck food and have a dip in the bin!
If you'd like to know more about the Autumn Festival click here
Sept 2022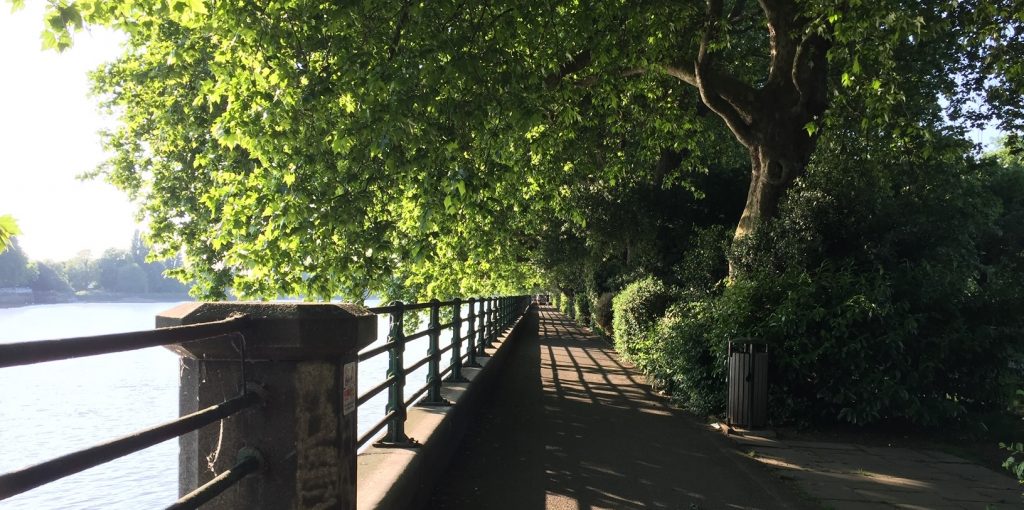 Parks Survey
The Council are running a survey about the parks. Please take the time to complete it:
Survey: Click HERE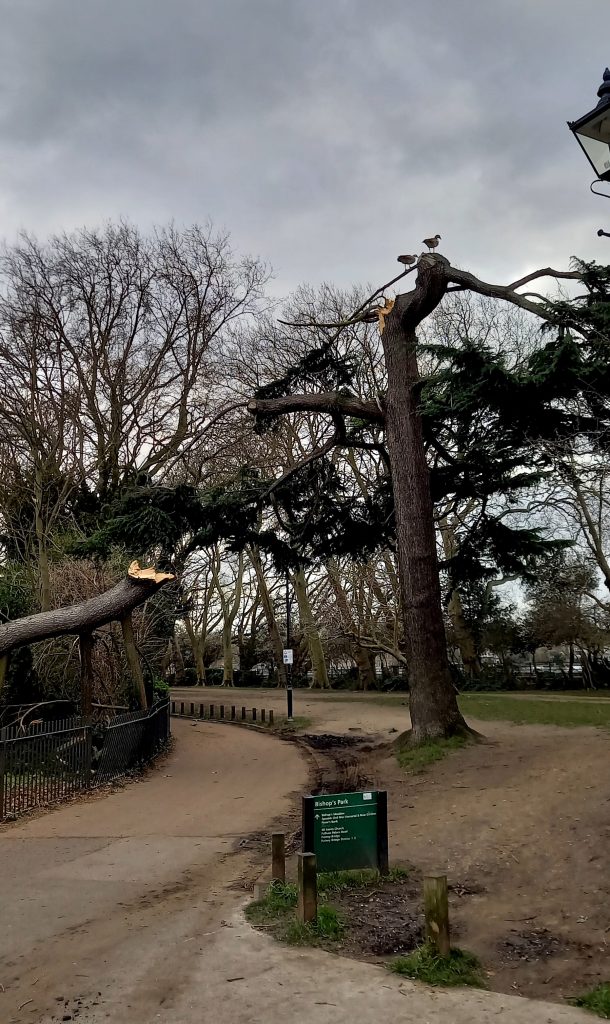 Tea House Licencing Application
The Tea House (Cafe) in the park has applied for a licence to sell alcohol in the Tea House. The consultation ends Monday 7 February 2022.
The application is for the sale of alcohol on and off the premises Monday – Sunday 9am to 11pm.
The premises will close at 5pm and sale of alcohol after that time both on and off the premises will be for events held at the venue.
To date there has been no sale of alcohol in the park especially when matches are held to deter anti social behaviour.
We understand that there have been substantial alterations to the initial application and many of the concerns that residents and park users have raised been addressed. However if you have any concerns regarding the application please click on the link below:

https://public-access.lbhf.gov.uk/online-applications/licencingApplicationDetails.do?activeTab=summary&keyVal=R58P2WBIGY600
1/2/2022
---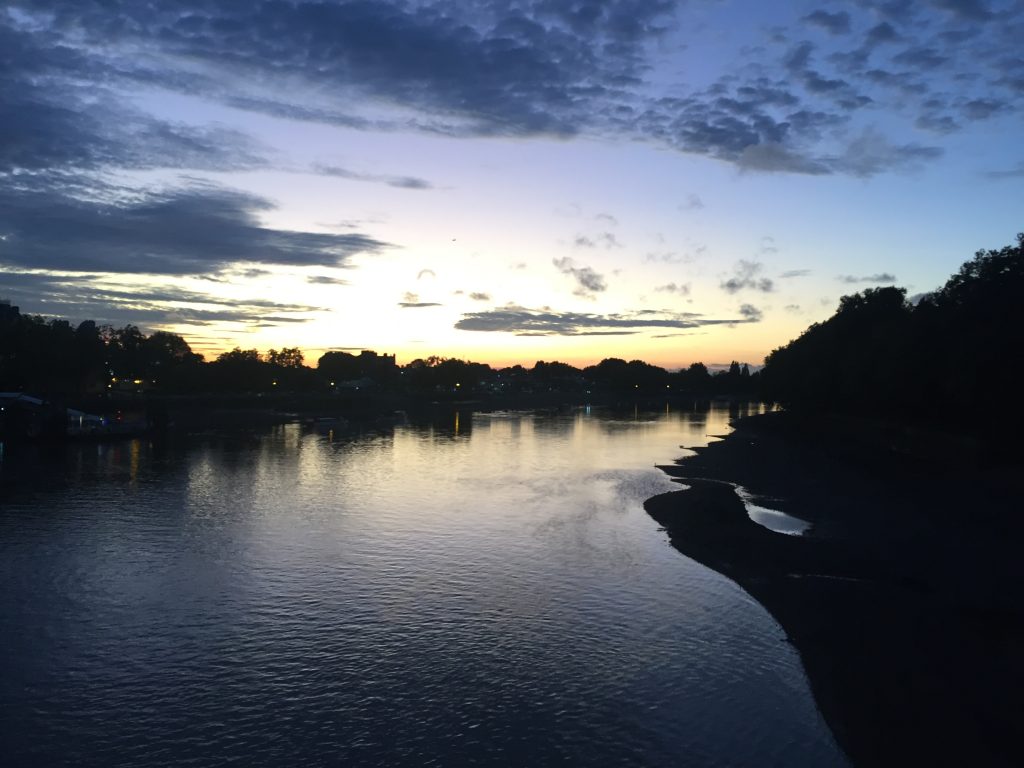 AGM 2021
A date has been set for the AGM 2021
Date: October 7th
Time: from 6.30pm
Venue: AGM will be held on Zoom
Link will be sent in due course.
If you would like to join our committee and be part of a local society which advocates on behalf of the Park please put your name forward. For more details of this role please email secretary.friendsofbishopspark@gmail.com
---
HOW TO GROW YOUR SEEDS
To view the PDF supplied by Permablitz (Moat Garden) on how to grow on your seeds click here. These seeds will be planted out in the Moat Garden when ready.
---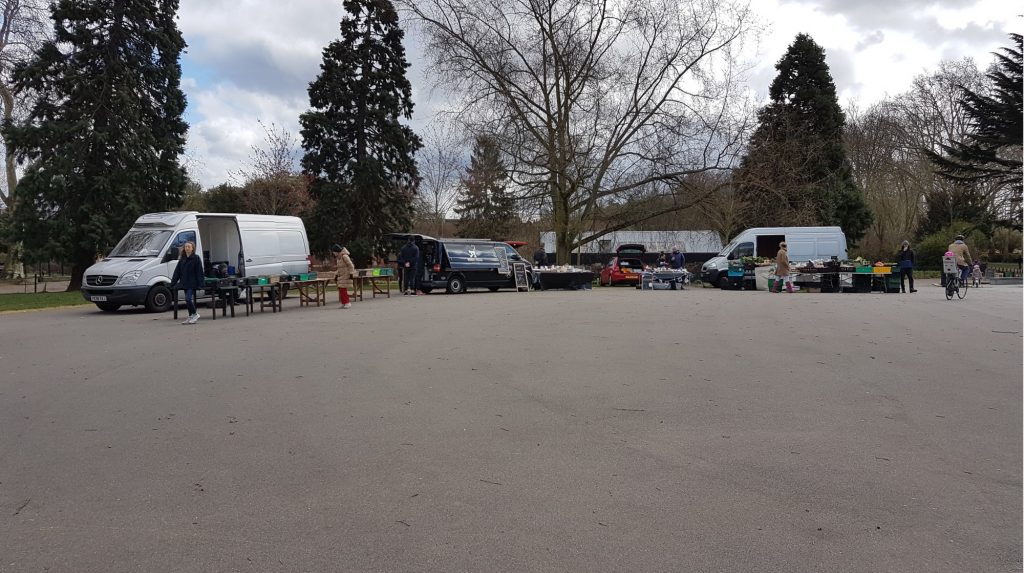 FARMERS/FOOD MARKET
The Council are in the process of considering the use of the Events Circle, and we will update as soon as we hear about the return of the market and other events.
---
12/4/2021
Response from the Richard Gill, Senior Parks Manager:
The Council has not decided to close the market permanently.
Due to the ongoing pressure on space in our parks from the increased footfall, it continues to be difficult at times to maintain social distancing. As a result, the reintroduction of concessions in parks, i.e. farmers markets ,fairs , ice cream vans, coffee carts etc, was discussed at the Councils Technical Assurance Group (TAG) for CoVid on Wednesday 7th April. The outcome of the meeting was:
that until such time the pressure on space diminishes, or, until all CoVid restrictions are lifted, concessions should not return.
that priority should be given to organised sport , fitness, and school classes.
As a result, the farmers markets will not be able to resume as originally planned from week beginning 12 April.
Furthermore , we are also going to take this opportunity to review the purpose of the markets and develop a new set of outcomes for operators to deliver, to meet the council's priorities. Once this has been developed, the opportunity to operate markets in council parks, will then be advertised through a competitive tender process. A timetable for the tender process will be available in due course.
Richard Gill, Senior Parks Manager
---
MOAT GARDEN MEETING
Following on from the Moat Garden Survey a zoom meeting was held on 25th March outlining the results and plans for this area. If you would like to watch the meeting please click on the link below.
We covered:
your ideas and improvements from the survey and project plans
a community planting day in April of the flowers we'll start sowing this evening!
a demonstration to how to sow the flower seeds, then bring to plant in the Garden.
To view a pdf of the presentation click here
Alex Laird – Moat Garden co-ordinator for Friends of Bishops Park alsl@btinternet.com 020 7736 8975.
---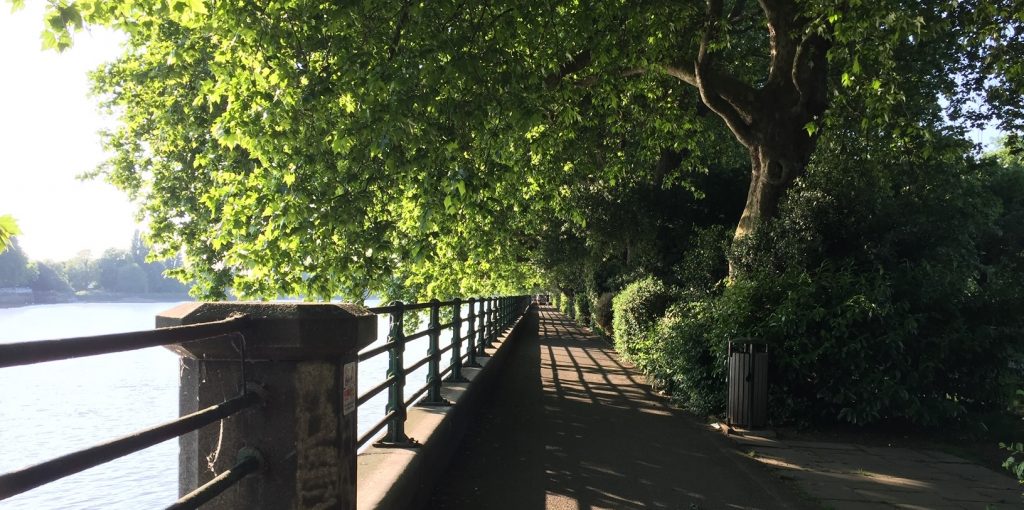 AGM MEETING
2020 VIA ZOOM OCTOBER
We are going to try and hold this years AGM on line via zoom. Many of you will have had experience with this app during lockdown, some of you won't have. Hopefully it will prove to be easy although possibly not very interactive. Please click on the link below to register and you will be sent log in and password details. Please register in advance for this meeting.
If you have any questions please send them through to the secretary.friendsofbishopspark@gmail.com before 22nd September.
To read the 2019 AGM mins please click on this link
There are a few changes to the current committee:
Roger Weston is standing down as Secretary, we thank him for his sterling work in this position. It was supposed to be temporary! Thank you Roger.
Isabel Hill Smith is standing down as treasurer. A position she has executed with great precision and helpfulness. We thank her for her diligence. Jane Swithinbank is also standing down, we thank her for all her help and hope that she will continue with the wonderful Nature Notes for the newsletter.
The following members of the committee are willing to stand for another year.
Co Chair
Melanie Healy & Rowena Vaughan
Proposed by Roger Weston and seconded by Victor Ho
Membership Secretary
Isabelle Du Bois – proposed by Melanie Healy and seconded by Rowena Vaughan
Committee Member with portfolioAlex Laird – Moat Garden proposed by Melanie Healy and seconded by Rowena Vaughan
General Committee Members without portfolio
Roger Weston – proposed by Melanie Healy and seconded by Rowena Vaughan
Victor Ho – proposed by Melanie Healy and seconded by Rowena Vaughan
Standing as Secretary
Sarah Jane Johnson – proposed by Melanie Healy and seconded by Rowena Vaughan
Standing as TreasurerTommaso Ponsele
– proposed by Sarah Jane Johnson and seconded by Melanie HealyIf members would like to stand for committee please send your application with proposer and seconder to:
chair.bishparkfriends@gmail.com
---
Gardening Group Restarts 2020
The first Gardening Group out of lockdown 2020
Date: Wednesday 8th July
Meet: between the bowling club and the cafe
Time: between 9.15 – 9.30.
For any newcomers please do stay as long or as short a time as you can give. Equipment will be provided, but if you have gloves please bring them.
Ian, head gardener would be happy for a fortnightly Gardening Group through the summer. We will confirm the dates shortly.
If you would like more information or to join the Gardening Club please email chair.bishparkfriends@gmail.com